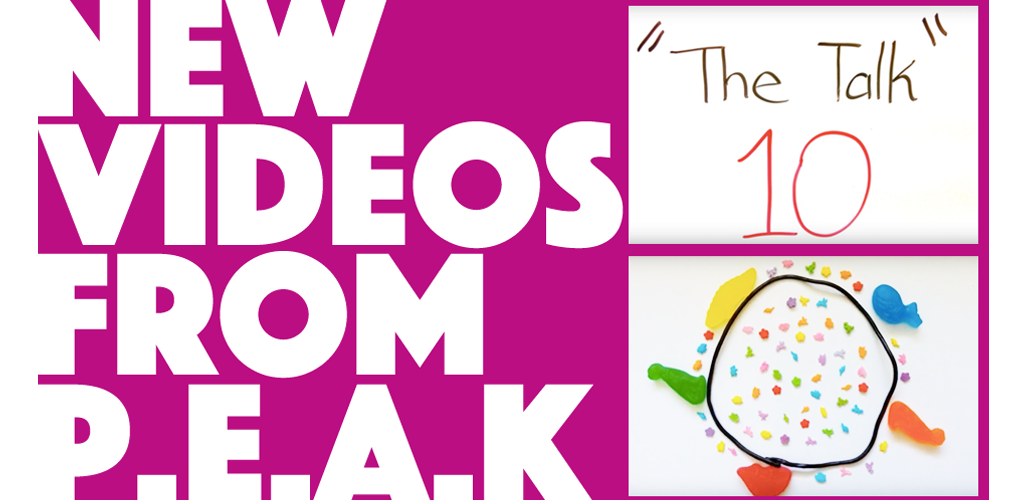 New Videos from PPT's Youth HIV Project: PEAK!
Planned Parenthood Toronto's Youth HIV Project is called P.E.A.K. (Prevention, Engagement, Action, and Knowledge), and they've just posted six new videos created by their volunteers about their experience with HIV and stigma. Here's one of them:
You can see the full playlist of videos on Youtube [Link].
PEAK are also running some free HIV/AIDS workshops this winter. Check out the poster below for all the info!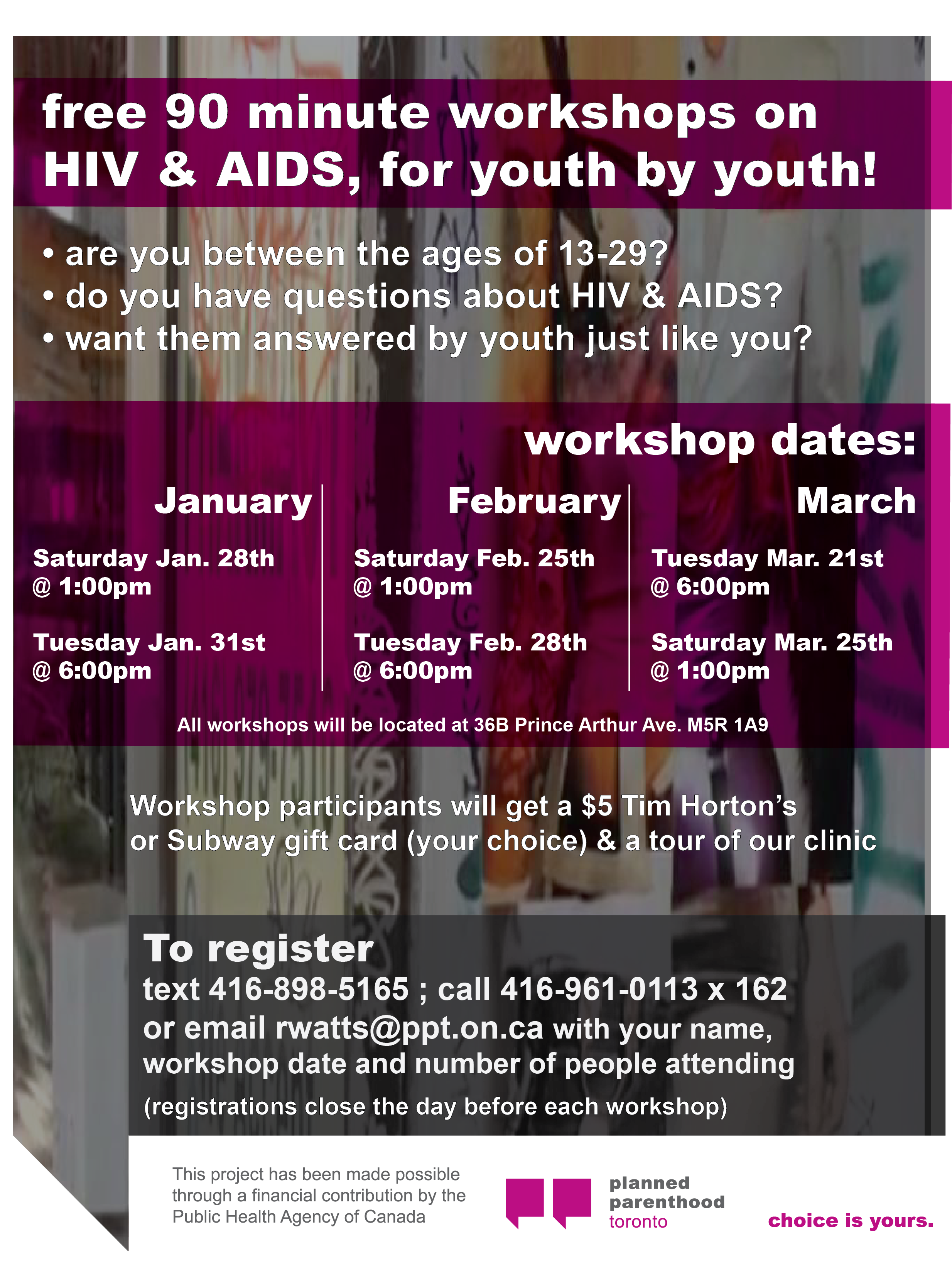 Join PPT's SHARP and CultureLink for a series of fun, interactive, and educational workshops!

Planned Parenthood Toronto's got a brand new volunteer opportunity for young men, ages 16-26: It's the Young Men's Peer Project!!!

The my choice, the safer sex app for youth in Toronto is here! Get it now for your phone or tablet!