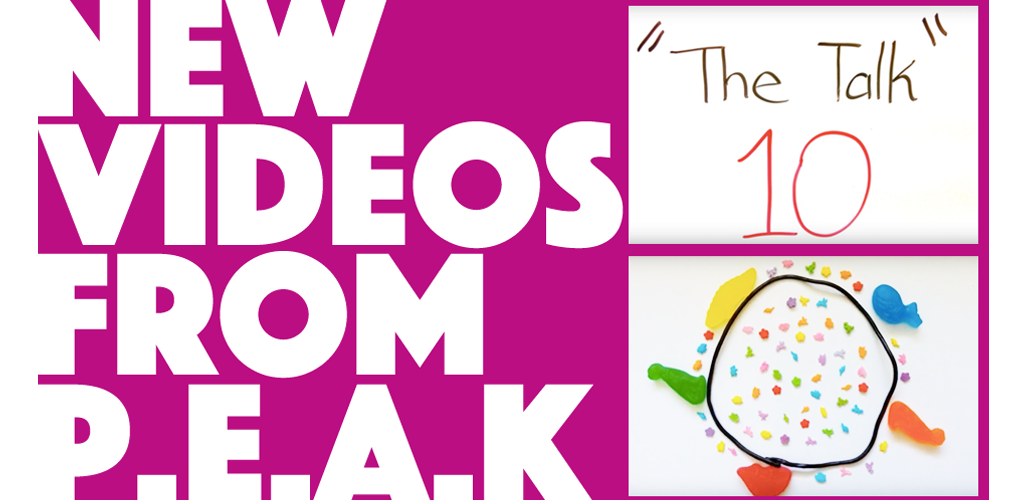 New Videos from PPT's Youth HIV Project: PEAK!
Planned Parenthood Toronto's Youth HIV Project is called P.E.A.K. (Prevention, Engagement, Action, and Knowledge), and they've just posted six new videos created by their volunteers about their experience with HIV and stigma. Here's one of them:
You can see the full playlist of videos on Youtube [Link].
PEAK are also running some free HIV/AIDS workshops this winter. Check out the poster below for all the info!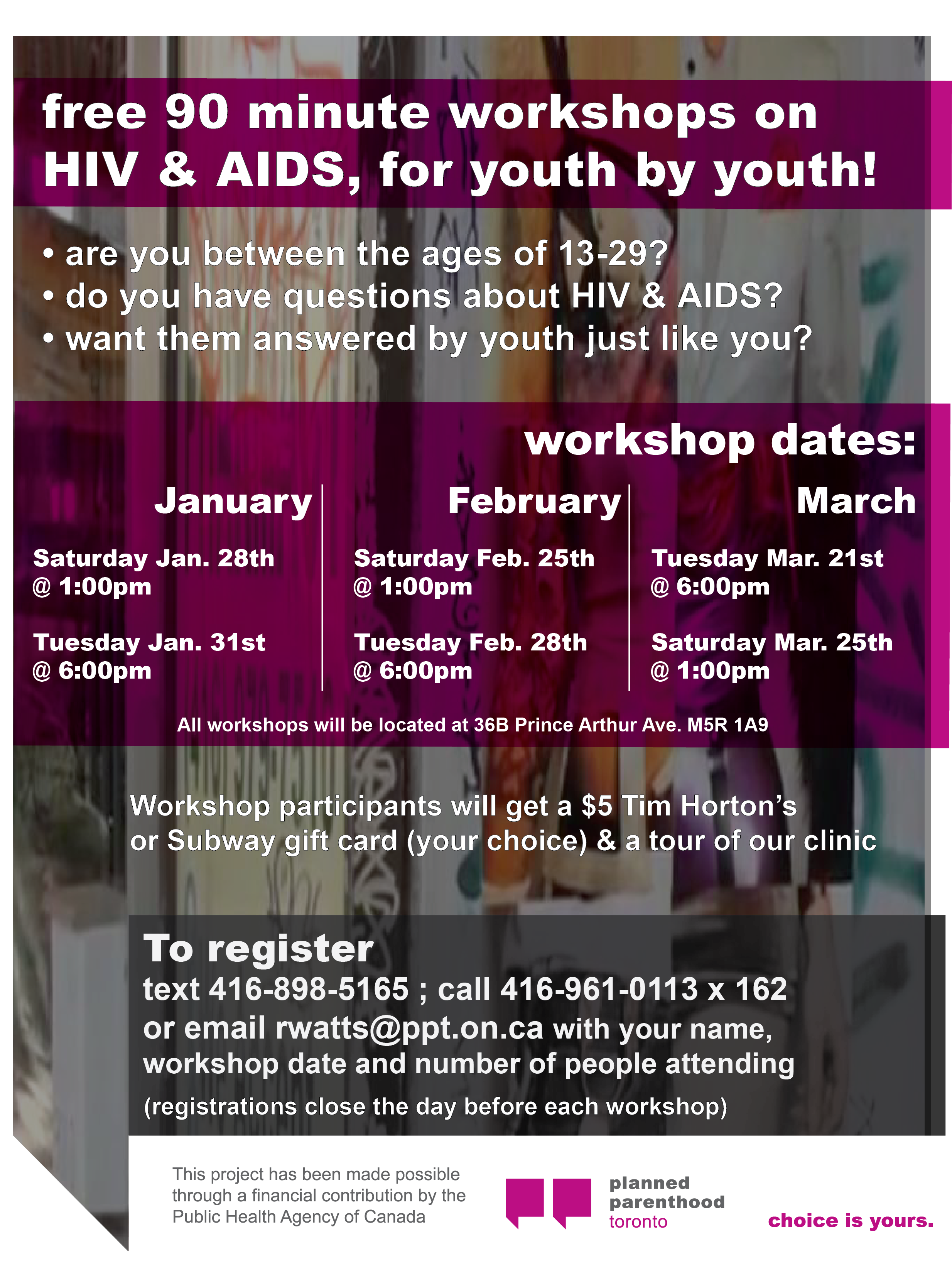 Curious about 2SLGBTQ+ communities? Wondering what all those letters mean? Want to challenge stereotypes you've heard at school?Check out these great workshops!

Eva from What's My Body Doing? answers 5 questions about sexual health and being a peer educator!

Sex negativity can make it hard to shake off the stress and worry of pregnancy or STIs after getting negative test results or reassuring information. So how do we try to be more sex positive in these situations? Let's find out!