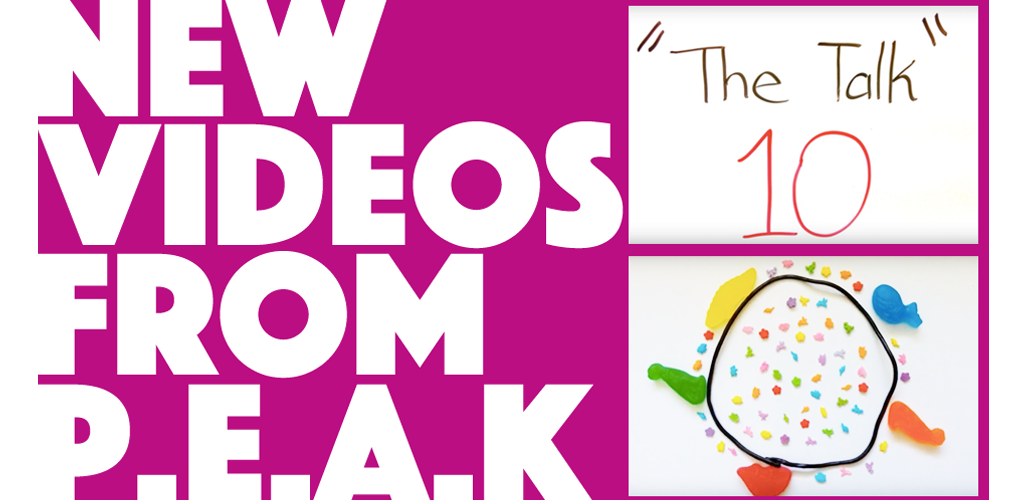 New Videos from PPT's Youth HIV Project: PEAK!
Planned Parenthood Toronto's Youth HIV Project is called P.E.A.K. (Prevention, Engagement, Action, and Knowledge), and they've just posted six new videos created by their volunteers about their experience with HIV and stigma. Here's one of them:
You can see the full playlist of videos on Youtube [Link].
PEAK are also running some free HIV/AIDS workshops this winter. Check out the poster below for all the info!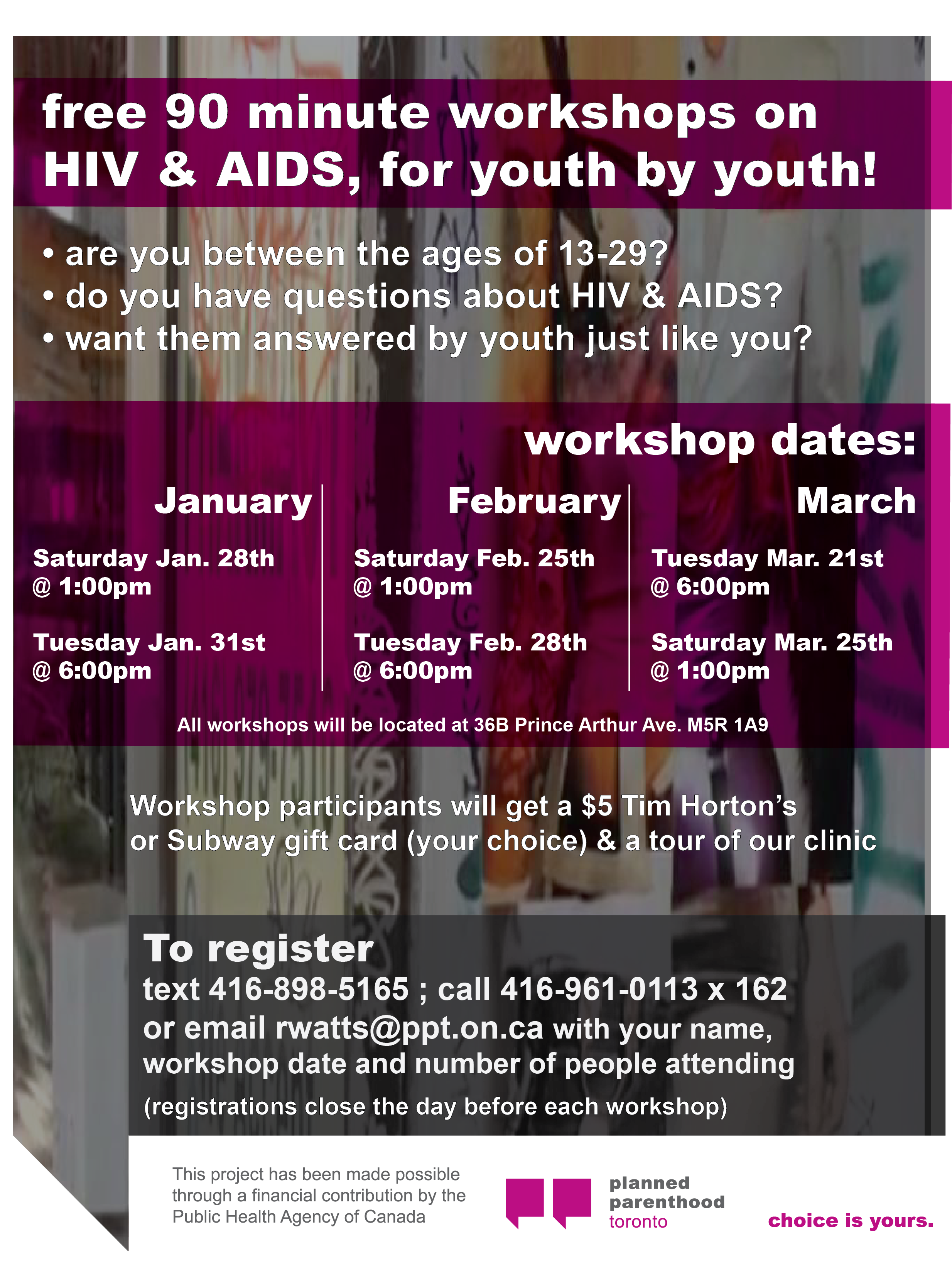 Volunteers in the Supporting Newcomer Access Project (SNAP) at Planned Parenthood Toronto have created a brand new sexual health activity book! Download it today!

We here at Teen Health Source made some new condom demo guides! Learn more about our info pages and downloadable booklets for both internal and external condoms!

Did you know that Teen Health Source has been around for 25 years! To help celebrate our 25th Anniversary, we're checking in with some of our previous volunteers. Today we're hearing from Jackie!