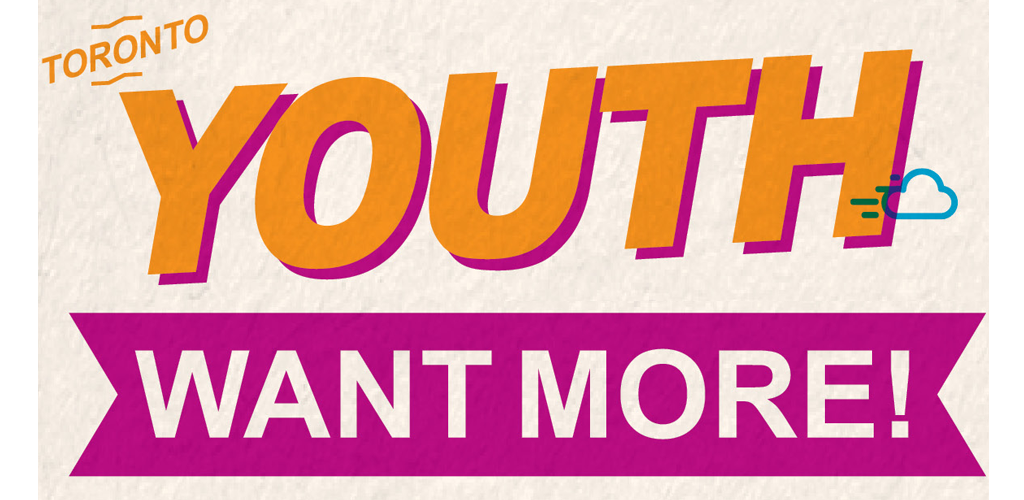 PPT's Youth Sexual Health Needs Assessment
Earlier this year, Planned Parenthood Toronto completed their second Youth Sexual Health Needs Assessment – over 600 youth participated!
One of the recommendations from their Youth Advisory Committee who guided the project was to create an infographic of some of the key findings as a way of sharing the information with youth and the larger community.
Over the summer, staff worked with a designer to develop the infographic and it's been finalized this fall – and we're very excited to be sharing it!
What do you think? Does this reflect your needs and experiences? What do you want from Sexual Health in the city?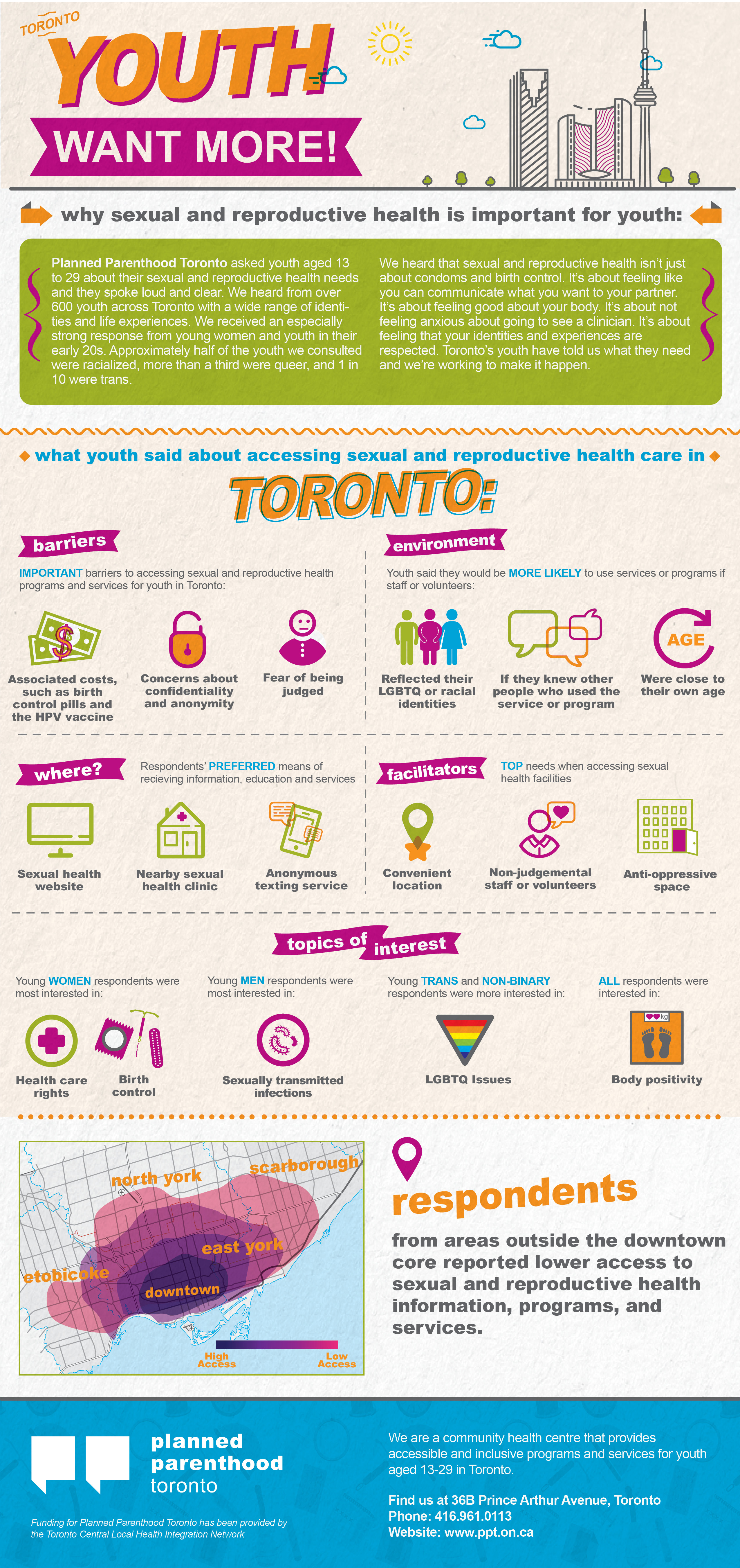 Check out this post for some quick info on vaginal fluids and discharge!

Heat + moisture/sweat + friction = Chub Rub! This post is all about our least favourite sign of summer: thigh rash.

A lot of the time "unprotected sex" usually means when people don't use condoms and/or any birth control methods. That's typically how people learn to use it, either in school or media. But really, it depends on what kind of things you're trying to protect yourself from.