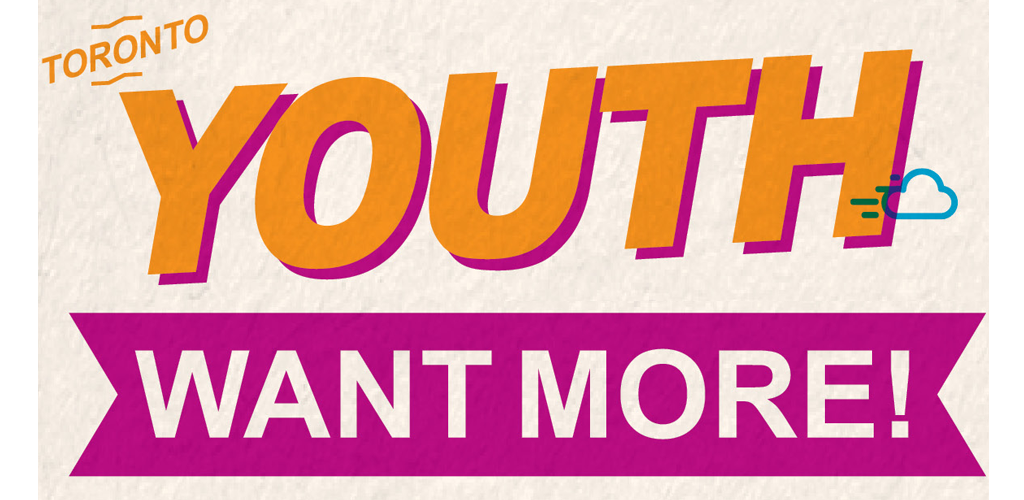 PPT's Youth Sexual Health Needs Assessment
Earlier this year, Planned Parenthood Toronto completed their second Youth Sexual Health Needs Assessment – over 600 youth participated!
One of the recommendations from their Youth Advisory Committee who guided the project was to create an infographic of some of the key findings as a way of sharing the information with youth and the larger community.
Over the summer, staff worked with a designer to develop the infographic and it's been finalized this fall – and we're very excited to be sharing it!
What do you think? Does this reflect your needs and experiences? What do you want from Sexual Health in the city?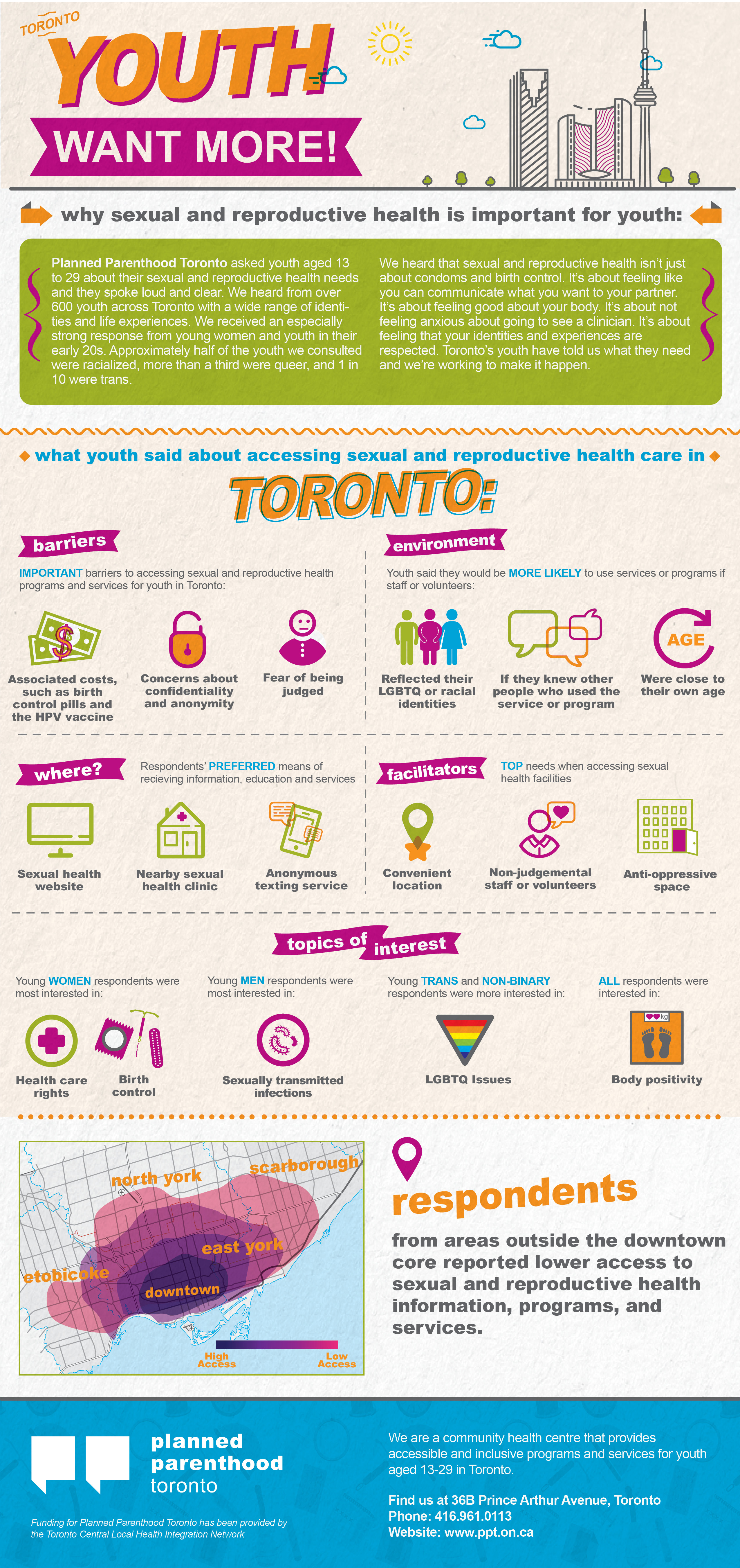 In this FAQ we're covering some questions about Pre-Menstrual Syndrome, how to cope with PMS symptoms, and how to talk to partners about it.

When you're in a relationship, how do you handle new feelings of romantic or sexual attraction for people other than your partner? And what if those new feelings you're feeling are making you ask questions about your sexual orientation? In this post we cover some definitions for orientations that you may not be familiar with!

Stealthing is the non-consensual removal of a condom during sex. It's been around for a long time, but it's been in the news a bunch lately. While the idea of it being a "new trend" can make you roll your eyes, stealthing still a serious issue when it comes to consent and sexual safety.