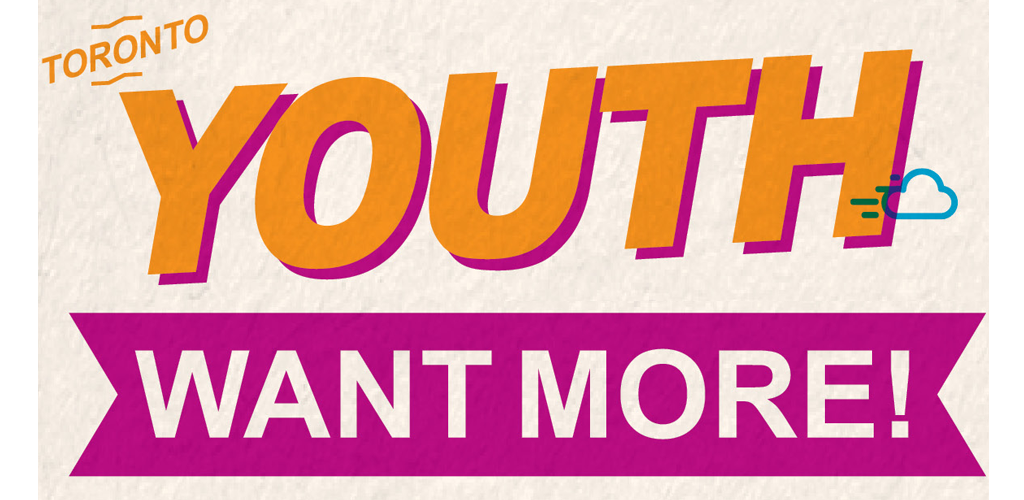 PPT's Youth Sexual Health Needs Assessment
Earlier this year, Planned Parenthood Toronto completed their second Youth Sexual Health Needs Assessment – over 600 youth participated!
One of the recommendations from their Youth Advisory Committee who guided the project was to create an infographic of some of the key findings as a way of sharing the information with youth and the larger community.
Over the summer, staff worked with a designer to develop the infographic and it's been finalized this fall – and we're very excited to be sharing it!
What do you think? Does this reflect your needs and experiences? What do you want from Sexual Health in the city?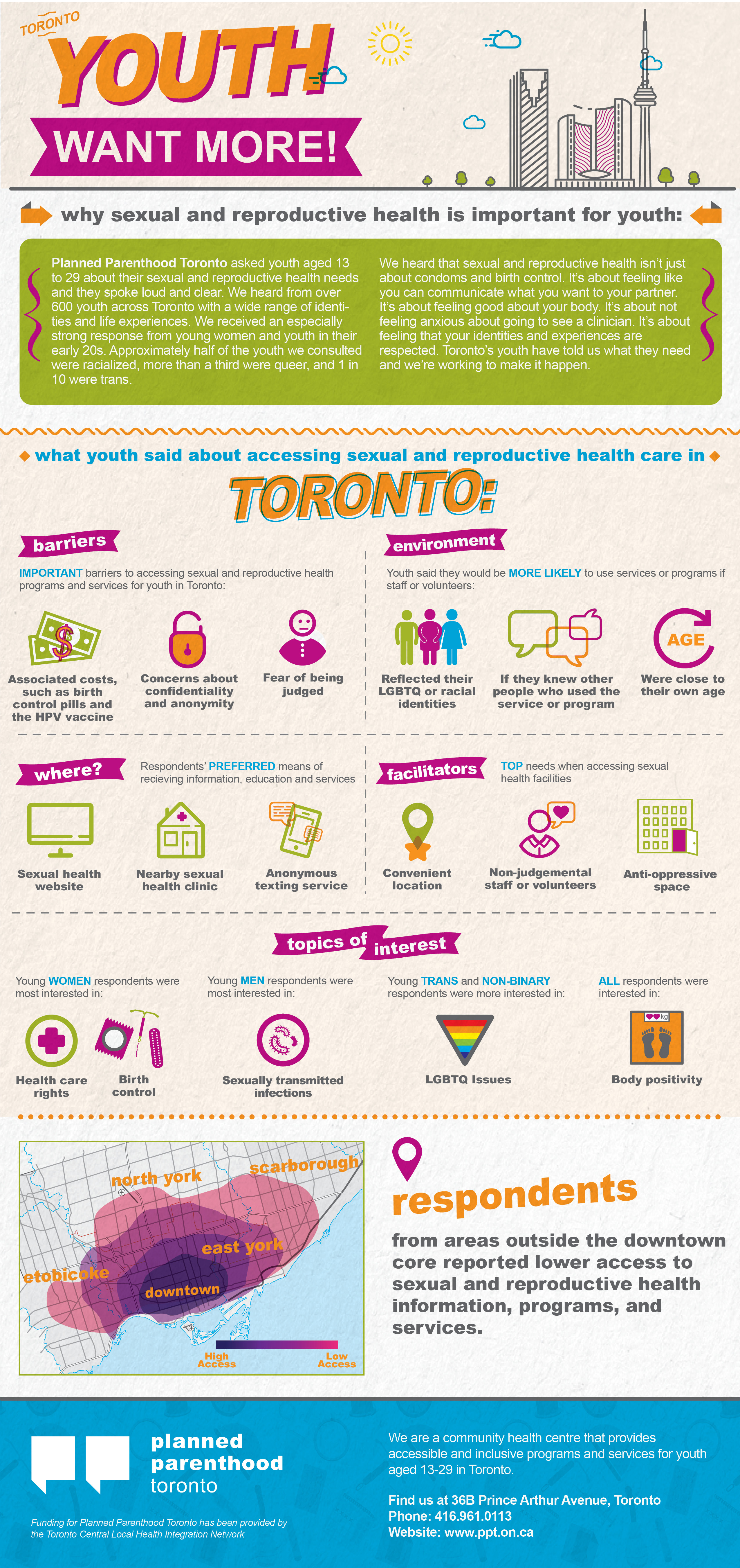 What's up with withdrawal? People often feel guilty or nervous when they use it as a method of birth control, but does it actually work?

Going on hormones is supposed to change your body and that can be pretty scary when you don't know what to expect. For this post, we've adapted a some resources from the Rainbow Health Network's pages on Feminizing and Masculinizing Hormone Therapy.

Catherine Hernandez is a writer, activist, theatre performer, radical mother, and so much more! Added to that list, she's now the latest person we talked to for our 5 Questions series! Check out this interview for some great links and resources!