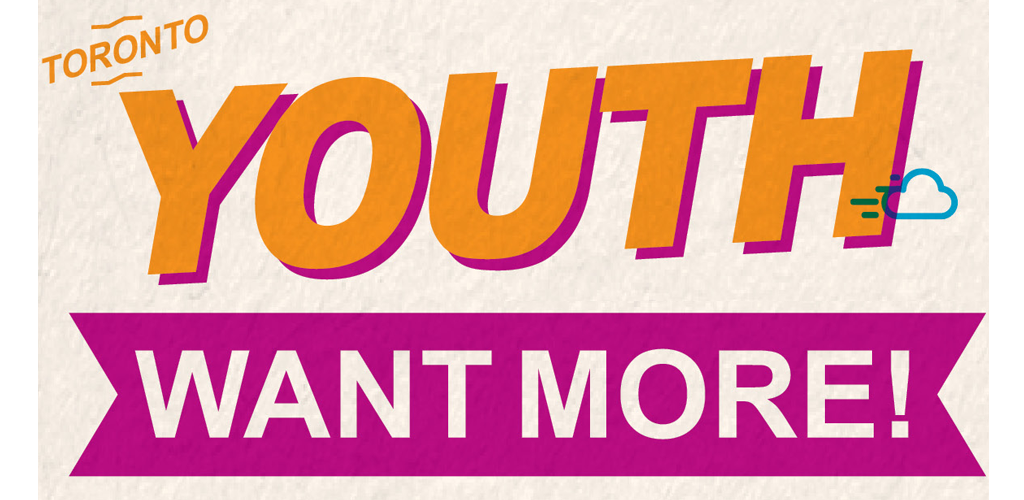 PPT's Youth Sexual Health Needs Assessment
Earlier this year, Planned Parenthood Toronto completed their second Youth Sexual Health Needs Assessment – over 600 youth participated!
One of the recommendations from their Youth Advisory Committee who guided the project was to create an infographic of some of the key findings as a way of sharing the information with youth and the larger community.
Over the summer, staff worked with a designer to develop the infographic and it's been finalized this fall – and we're very excited to be sharing it!
What do you think? Does this reflect your needs and experiences? What do you want from Sexual Health in the city?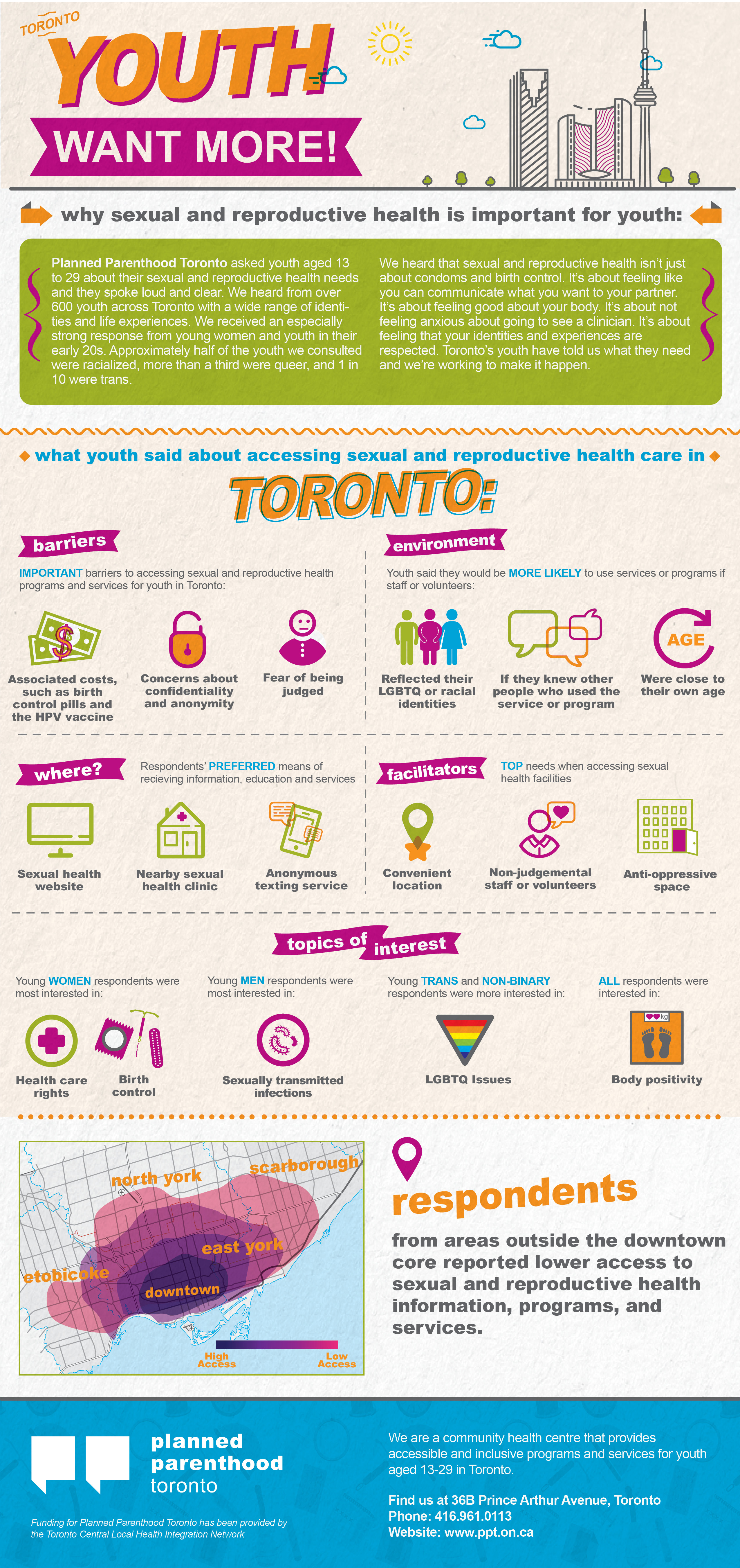 Planned Parenthood Toronto's "Youth and Healthcare Rights" resource lays out young people's rights for when they go to a clinic. Check 'em out!

Teen Health Source vols came up with some strategies and things to think about if you're having a tough time coming out to your family.

Check out this post for some quick info on vaginal fluids and discharge!