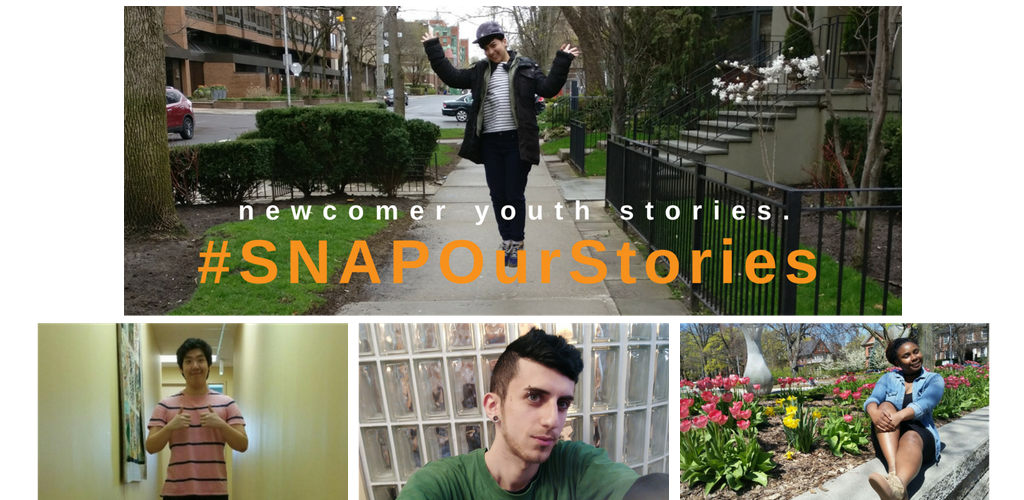 #SNAPourStories – a newcomer youth photo project
Over the month of May, the volunteers of the Supporting Newcomer Access Project (SNAP) at Planned Parenthood Toronto invited fellow newcomer youth of Toronto to take part in #SNAPourStories, a campaign about body image, gender, family, relationships, sexuality and sexual health.
Click on the image below to be taken to Planned Parenthood Toronto's Facebook gallery of all 24 stories that were shared by GTA newcomer youth.
You can also view and share these stories on Instagram, Facebook and Twitter under the #SNAPourStories hashtag.

Also! Don't forget to check out SNAP's sexual health activity book [Link].
---
For media inquiries, please contact Dianna Amaral at: 416.961.0113 ext. 124 or damaral@ppt.on.ca
Sometimes the hardest thing about having sex is just getting some privacy. But how do you do that if you don't live alone? In this post we explore what you can do to navigate having sex if you live with family or roommates.

Long Distance Relationships have a bad reputation! People say that LDRs require communication (eek!), planning (ugh!), and boundaries (oh no!). How are they even possible? This post goes into these things, as well as other stuff to consider when doing LDRs.

Did you know that Teen Health Source has been around for 25 years! To help celebrate our 25th Anniversary, we're checking in with some of our previous volunteers. Today we're hearing from Jackie!