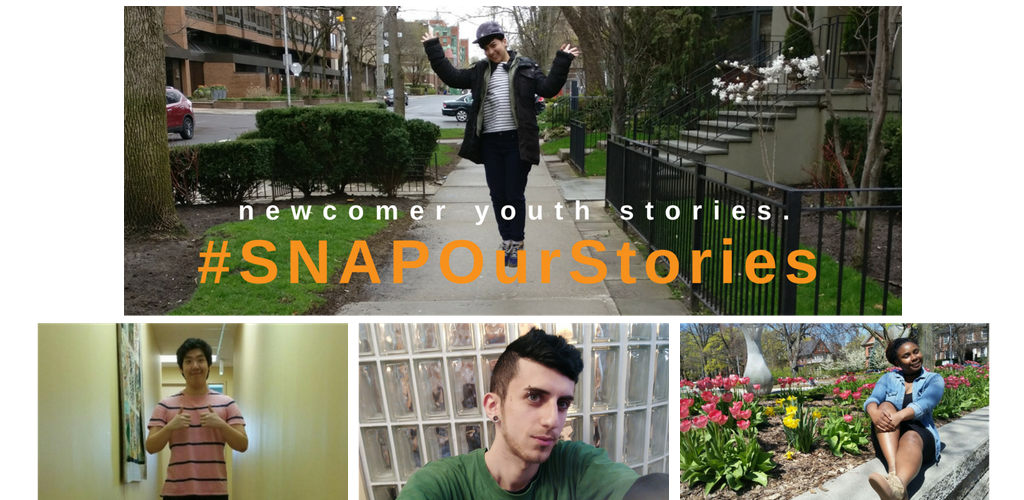 #SNAPourStories – a newcomer youth photo project
Over the month of May, the volunteers of the Supporting Newcomer Access Project (SNAP) at Planned Parenthood Toronto invited fellow newcomer youth of Toronto to take part in #SNAPourStories, a campaign about body image, gender, family, relationships, sexuality and sexual health.
Click on the image below to be taken to Planned Parenthood Toronto's Facebook gallery of all 24 stories that were shared by GTA newcomer youth.
You can also view and share these stories on Instagram, Facebook and Twitter under the #SNAPourStories hashtag.

Also! Don't forget to check out SNAP's sexual health activity book [Link].
If you have questions about this topic, feel free to contact one of our peer educators. [Link]
Last Updated: April 2020
Going on hormones is supposed to change your body and that can be pretty scary when you don't know what to expect. For this post, we've adapted a some resources from the Rainbow Health Network's pages on Feminizing and Masculinizing Hormone Therapy.

Unlearning sex-negativity can be hard. So how can we work on that? Or how can we work on getting more comfortable with sex for ourselves? This post offers some tips on ways to practice being more sex-positive!

Did you know that Teen Health Source has been around for 25 years! To help celebrate our 25th Anniversary, we're checking in with some of our previous volunteers. Today we're hearing from Isa!