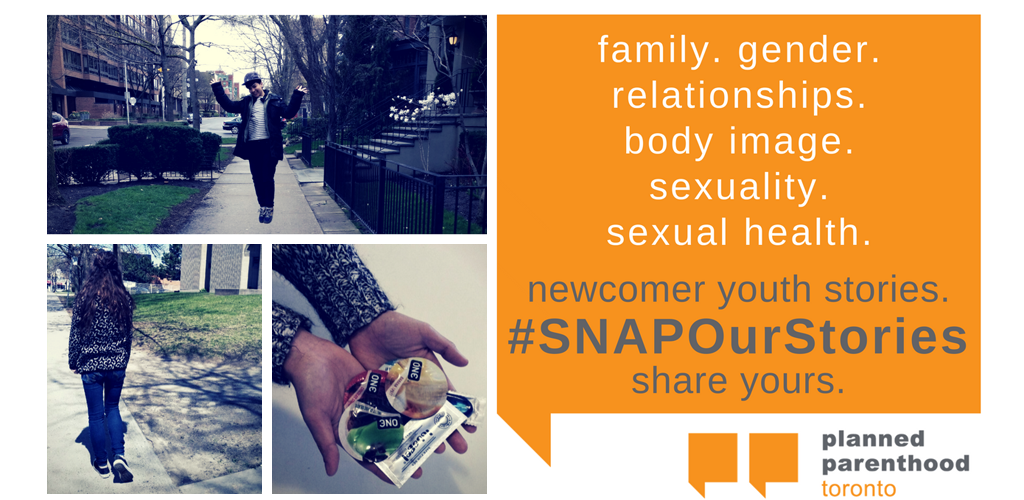 #SNAPourStories – a newcomer youth photo project
Over the month of May, the volunteers of the Supporting Newcomer Access Project (SNAP) at Planned Parenthood Toronto are inviting fellow newcomer youth of Toronto to #SNAPourStories about body image, gender, family, relationships, sexuality and sexual health.
You can view and share these stories on Instagram, Facebook and Twitter under the #SNAPourStories hashtag.
Check out some of these stories from the first 2 weeks of the campaign:
---
For media inquiries, please contact Dianna Amaral at: 416.961.0113 ext. 124 or damaral@ppt.on.ca
PPT is partnering up to put on a new group for Young Parents in 2017!

Planned Parenthood Toronto have created a set of guidelines for how sexual health service providers and educators can be more inclusive in their practice towards trans and nonbinary youth. Download them today!

The fabulous folks at SOY H.E.A.T. have created some brand new videos to help folks talk about Allyship, Intersectionality, and Pronouns!