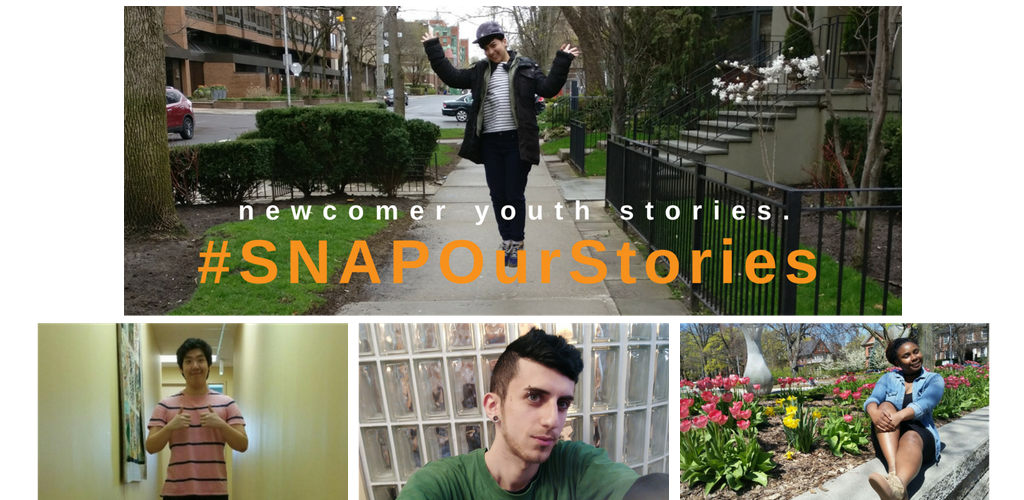 #SNAPourStories – a newcomer youth photo project
Over the month of May, the volunteers of the Supporting Newcomer Access Project (SNAP) at Planned Parenthood Toronto invited fellow newcomer youth of Toronto to take part in #SNAPourStories, a campaign about body image, gender, family, relationships, sexuality and sexual health.
Click on the image below to be taken to Planned Parenthood Toronto's Facebook gallery of all 24 stories that were shared by GTA newcomer youth.
You can also view and share these stories on Instagram, Facebook and Twitter under the #SNAPourStories hashtag.

Also! Don't forget to check out SNAP's sexual health activity book [Link].
---
For media inquiries, please contact Dianna Amaral at: 416.961.0113 ext. 124 or damaral@ppt.on.ca
This series explores a small portion of the great wide world of Virtual Sex! Our first instalment covers questions like: What is it? Why do people do it? How do people do it? Is it even "doing it"? And more?

Sex negativity can make it hard to shake off the stress and worry of pregnancy or STIs after getting negative test results or reassuring information. So how do we try to be more sex positive in these situations? Let's find out!

PPT is partnering up to put on a new group for Young Parents in 2017!