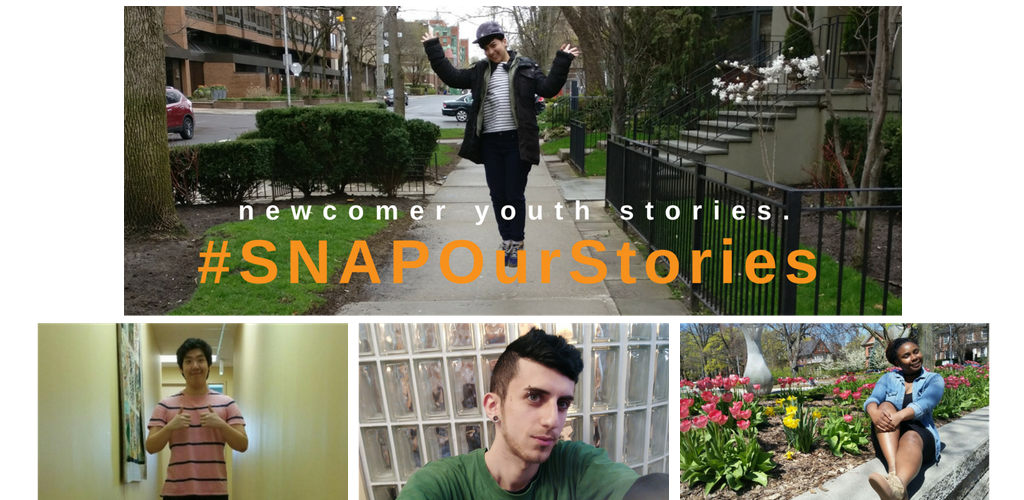 #SNAPourStories – a newcomer youth photo project
Over the month of May, the volunteers of the Supporting Newcomer Access Project (SNAP) at Planned Parenthood Toronto invited fellow newcomer youth of Toronto to take part in #SNAPourStories, a campaign about body image, gender, family, relationships, sexuality and sexual health.
Click on the image below to be taken to Planned Parenthood Toronto's Facebook gallery of all 24 stories that were shared by GTA newcomer youth.
You can also view and share these stories on Instagram, Facebook and Twitter under the #SNAPourStories hashtag.

Also! Don't forget to check out SNAP's sexual health activity book [Link].
---
For media inquiries, please contact Dianna Amaral at: 416.961.0113 ext. 124 or damaral@ppt.on.ca
Periods can be hard to navigate, especially when you're new to the ever-expanding world of menstrual products! The post breaks down some of the basics on tampons, pads, cups, discs, and period underwear!

Our friends over at SendTheRightMessage.ca have produced a fantastic video that goes over better ways that allies can support their friends and families over pronouns.

People give a lot of reasons for why they don't like using condoms. But are these reasons legit? This post explores some of the things people say to get out of using condoms, and also offers up some solutions to work through the excuses!