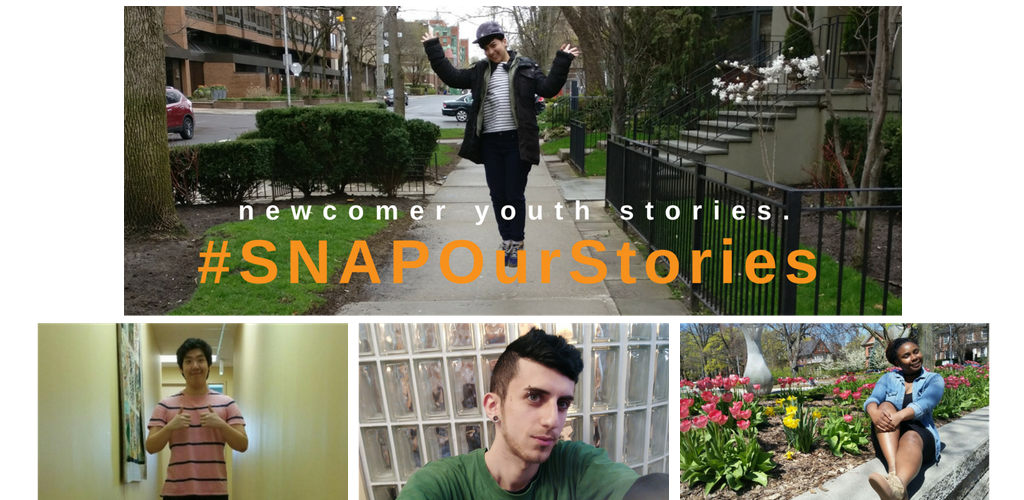 #SNAPourStories – a newcomer youth photo project
Over the month of May, the volunteers of the Supporting Newcomer Access Project (SNAP) at Planned Parenthood Toronto invited fellow newcomer youth of Toronto to take part in #SNAPourStories, a campaign about body image, gender, family, relationships, sexuality and sexual health.
Click on the image below to be taken to Planned Parenthood Toronto's Facebook gallery of all 24 stories that were shared by GTA newcomer youth.
You can also view and share these stories on Instagram, Facebook and Twitter under the #SNAPourStories hashtag.

Also! Don't forget to check out SNAP's sexual health activity book [Link].
---
For media inquiries, please contact Dianna Amaral at: 416.961.0113 ext. 124 or damaral@ppt.on.ca
In this FAQ we're covering some questions about Pre-Menstrual Syndrome, how to cope with PMS symptoms, and how to talk to partners about it.

Sexpert Kayleigh Trace (thefuckingfacts.com) talks to us about communication, disabilities, and what to do about sex toys if you're under 18!

Planned Parenthood Toronto's "Youth and Healthcare Rights" resource lays out young people's rights for when they go to a clinic. Check 'em out!