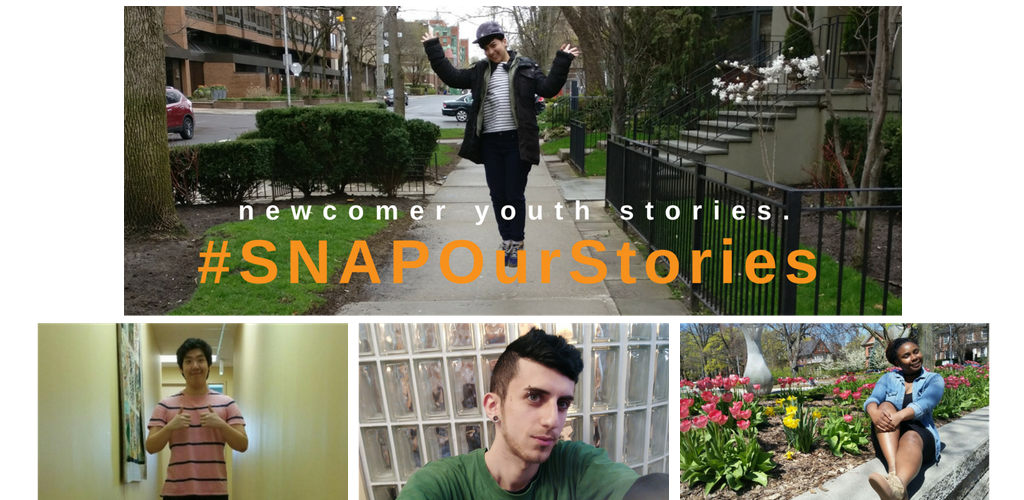 #SNAPourStories – a newcomer youth photo project
Over the month of May, the volunteers of the Supporting Newcomer Access Project (SNAP) at Planned Parenthood Toronto invited fellow newcomer youth of Toronto to take part in #SNAPourStories, a campaign about body image, gender, family, relationships, sexuality and sexual health.
Click on the image below to be taken to Planned Parenthood Toronto's Facebook gallery of all 24 stories that were shared by GTA newcomer youth.
You can also view and share these stories on Instagram, Facebook and Twitter under the #SNAPourStories hashtag.

Also! Don't forget to check out SNAP's sexual health activity book [Link].
If you have questions about this topic, feel free to contact one of our peer educators. [Link]
It's International Self-Care Day! We hope you got yourself something special to celebrate the occasion (and yourself)! Self-care is a really big topic on its own, so we want to focus in on how you can incorporate self-care into your sex life.

When it comes to sex and sexual health, how do we feel about risk? What are things we can do to reduce risk of things we don't want to happen? For the first post in our What Is Risk series we're talking about Pregnancy Risk!

Breaking up is hard! And the tough part doesn't end with the actual break up conversation. This post covers some ways you can try to take your mind off of your ex or past relationships.