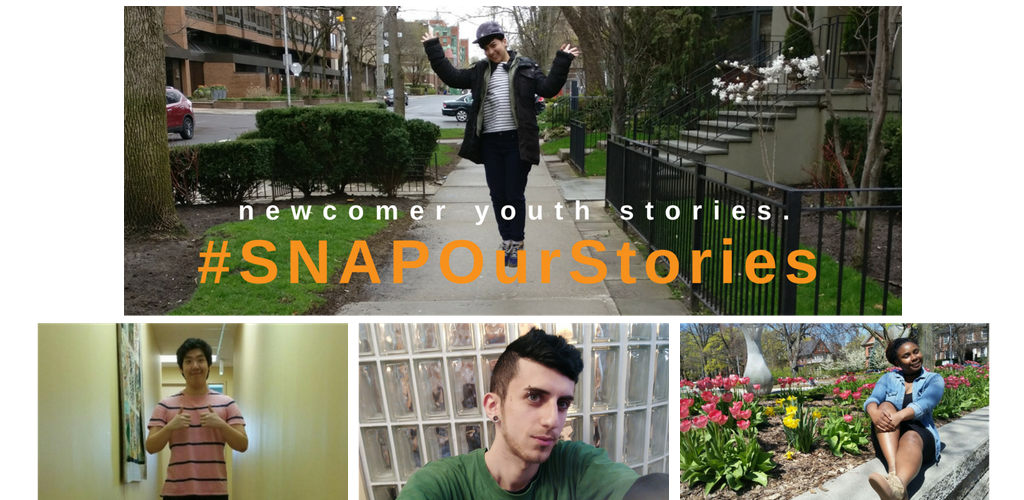 #SNAPourStories – a newcomer youth photo project
Over the month of May, the volunteers of the Supporting Newcomer Access Project (SNAP) at Planned Parenthood Toronto invited fellow newcomer youth of Toronto to take part in #SNAPourStories, a campaign about body image, gender, family, relationships, sexuality and sexual health.
Click on the image below to be taken to Planned Parenthood Toronto's Facebook gallery of all 24 stories that were shared by GTA newcomer youth.
You can also view and share these stories on Instagram, Facebook and Twitter under the #SNAPourStories hashtag.

Also! Don't forget to check out SNAP's sexual health activity book [Link].
---
For media inquiries, please contact Dianna Amaral at: 416.961.0113 ext. 124 or damaral@ppt.on.ca
What would Queering Sexual Education look like?

Eva from What's My Body Doing? answers 5 questions about sexual health and being a peer educator!

Become a Peer Educator for Planned Parenthood Toronto's Youth HIV project: Prevention, Engagement, Action & Knowledge (P.E.A.K.)!