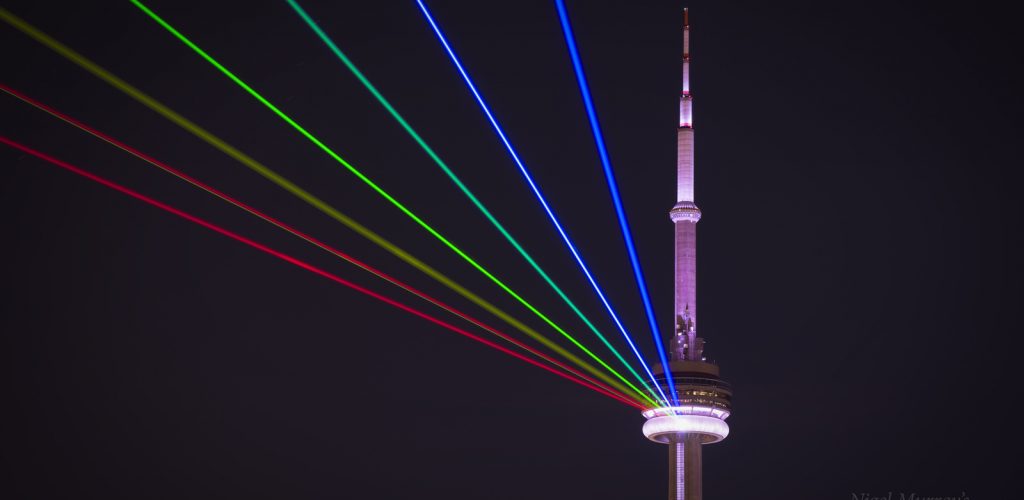 Social Spaces for Queer Youth in Toronto
Are you a queer youth in Toronto who is looking to find spaces to meet other queer youth that are welcoming and safe?
Good news!
We're lucky in Toronto because there are lots of cool options and opportunities for queer youth to meet up! This is by no means a complete list, and we'll keep adding to it as things come up. If you have suggestions for things, let us know by email at teenhealthsource@ppt.on.ca.
Do you want to try new things, improve your skills, meet new people, or maybe just chill? Here are some options to check out:
LGBTTIQQ2SA YOUTH PROGRAMS  
Supporting Our Youth (SOY) is an organization just for GTA LGBTQ youth 14 -29! They offer the largest range of programs and events. Check out their website to see what's best fit for your interests and identity. The building is wheelchair accessible. ASL interpretation is available.
Everything is free! One good example of their programs is:

Get Out!
Get Out! is a FREE outdoor activity group from SOY for LGBTTIQQ2SA youth aged 15-29. They provide opportunities for youth to get outdoors and get active in Toronto and in the Ontario wilderness.

Youth Writers Drop-in and Open Mic
The Toronto Public Library hosts an open mic on alternating Friday nights. Share your original stories, song, poetry, etc.  Have snacks!!! Acoustic guitar and mic available for use.
For LGBTQ2S+ youth under 29 years old.
Queer Asian Youth (QAY) has been providing social spaces and peer support for LGBTQ+ East & Southeast Asian youth in Greater Toronto Area since 2000.
The 519 is a LGBTQ community centre and a major hub for people of all ages. They have youth programs for folks starting at ages 14 or 16 (depends on the program). Some are specifically for trans or newcomer youth. Be sure to check about application deadlines and details. Some programs offer tasty food, tokens and honoraria (yay!)
LGBTOUT U of T is is a student run organization through University of Toronto. They have drop in hours if your looking for a place to hangout or interested in some LGBT resources. They also have great workshops and events. Some events will have alcohol and wristbands for people 19+. Some events are just for U of T students, but lots are open to whoever wants to come so double check.
Kulanu Toronto is a Jewish LGBT social, educational, and cultural group. They host events and offer support.
EVENT POSTINGS/LISTSERVES 
Daily Xtra have an event page that is updated frequently to let folks know about current queer events. It is mostly geared toward adult, white, gay men, but it's still worth checking out for all ages events.
QueerWest is a well curated list serve with lots of art and dance or music events. Unfortunately, the majority of the events are 19+ but the youth and community events they post are quality ones.
ART + THEATRE
Strong and Resilient (STARS) is a program for Queer, Trans, & Questioning youth and allies ages 13-21. They offer a range of activities and workshops including expressive arts workshops, field trips, discussion groups and non-judgmental comprehensive drug education. STARS takes place in The Studio where you can do: acting, drag, drama, dance and theatre. Free food and tokens available, drop-ins welcome.
Buddies In Bad Times Theatre is a great theatre with work from emerging and established queer artists. See plays, dance, drag shows and music. Tickets are usually $20 but they have pay what you can tickets and some free tickets for queer youth. Sign up for their newsletter to learn more. 
ALL AGES VENUES
D-BEATSTRO is a super cool to place to hang. This is vegan cafe is delicious and inviting for LGBTIQQ2SA. They host events, shows, and workshops. They are open late and do not serve alcohol, so there's no probs getting in if you're under 19. Looking for a great all-ages venue to host your next queer event? They do event bookings on the cheap as well!
PLACES 2 SHOP (OR LOOK AT STUFF)
Glad Day Bookshop is the world's oldest surviving LGBTQ bookstore (and also Toronto's oldest surviving bookstore). They have the largest selection of LGBTIQQ2SA books in the world including comics, zines, art books, and rare finds. They have sales and some zines for $3. They occasionally hosts events and workshops. Volunteer positions are available.
Come As You Are is an online sex shop! You can buy books, condoms and a quality lube for under $ 20. Their website has free downloadable brochures on lots of sexy topics. You can learn more about Come As You Are in our 5 Questions interview series [Link].
Photo by Nigel Murray [Link]
We sat down with Lauren, a family physician at Planned Parenthood Toronto. Want to learn more about what it takes to be a clinician at PPT, and what values the staff there try to uphold? Then read on!

In Part 2 of our Virtual Sex series, we're going to go over a bit more of the Hows of virtual sex, including some tips and ideas for making it as sexy, safe, and fun as possible!

Cheating can be hard on a relationship. It's normal for partners who have been cheated on to feel angry or lost. This post covers some things partners can consider when dealing with the complicated emotions or tough decisions that can come up in the aftermath.