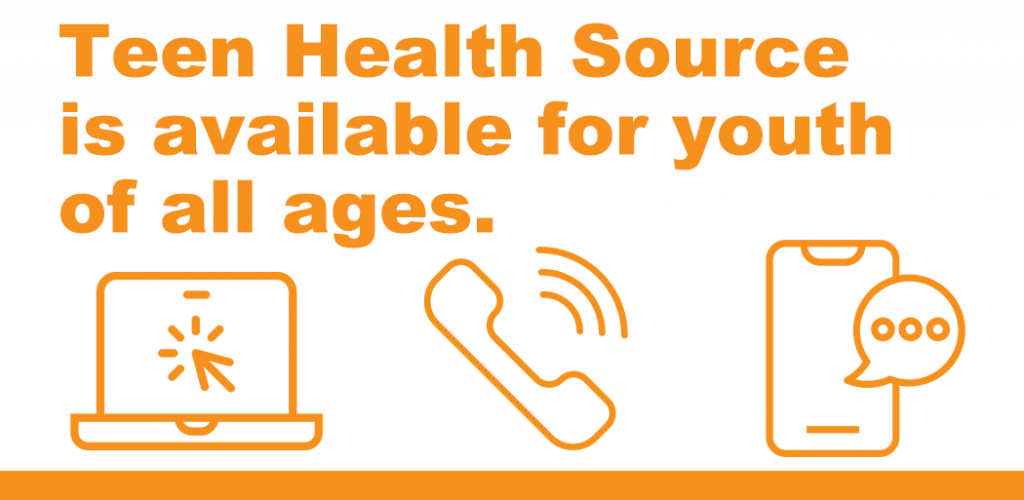 Under 13? Over 19? Teen Health Source is available for youth of all ages!
We know it's hard to access sexual health supports right now. To help, we're opening up our info line to answer questions for youth outside of the 13-29 age range. Our team is available 5 days a week (Mon to Thurs: 4:00-9:00,  Sat: 12:00-5:00) to answer your questions about sexual health, puberty, relationships, bodies, sexual pleasure, gender, orientation, pregnancy, birth control, STIs, and more!
Text us at 647-933-5399
Call our Info Line at 416-961-3200
Email: teenhealthsource@ppt.on.ca
Chat with us directly from our home page.
If you have questions about this topic, feel free to contact one of our peer educators. [Link]
For lots of reasons, we sometimes have to (or want to!) talk about dating with our parents. Ensuring that these conversations are positive experiences can be difficult, but here's some questions to keep in mind to help make it all go more smoothly!

The Honeymoon Pill is the nickname for a pill designed to delay a person's period. If you're interested in learning more, then please enjoy our quick primer!

Check out this post for some quick info on vaginal fluids and discharge!