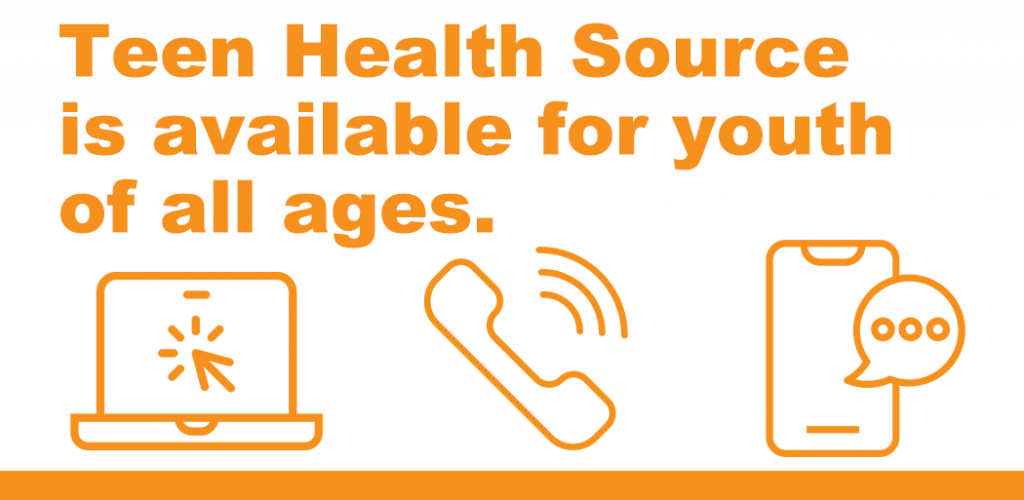 Under 13? Over 19? Teen Health Source is available for youth of all ages!
We know it's hard to access sexual health supports right now. To help, we're opening up our info line to answer questions for youth outside of the 13-29 age range. Our team is available 5 days a week (Mon to Thurs: 4:00-9:00,  Sat: 12:00-5:00) to answer your questions about sexual health, puberty, relationships, bodies, sexual pleasure, gender, orientation, pregnancy, birth control, STIs, and more!
Text us at 647-933-5399
Call our Info Line at 416-961-3200
Email: teenhealthsource@ppt.on.ca
Chat with us directly from our home page.
If you have questions about this topic, feel free to contact one of our peer educators. [Link]
Last month we got in touch with Sherri (Vice President, Director of Family Planning) from Apothecus Pharmaceutical Corp, and they were kind enough to answer some of our questions about VCF! Read on!

Did you know that Teen Health Source has been around for 25 years! To help celebrate our 25th Anniversary, we're checking in with some of our previous volunteers. Today we're hearing from Andrew!

Check out some brand new videos about HIV from PPT's PEAK volunteers!