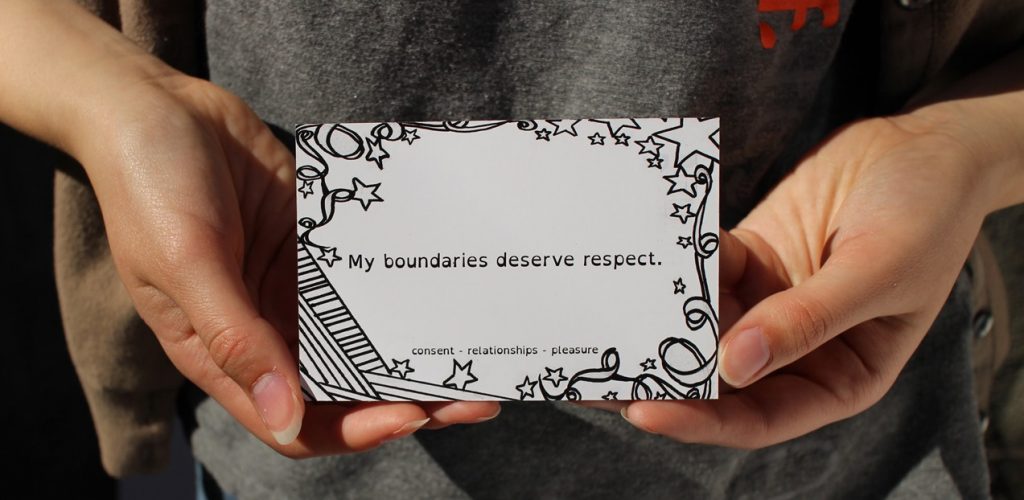 Resource: Affirmations Deck
By Teen Health Source
"We thought carefully about things we wished we had access to when we were struggling with our identities, or when we were struggling with the erasure, normativity, and violence in our everyday world… It is our hope that this deck finds its way to the hands of young queer and trans folks who might not otherwise have access to supportive communities."

– "The Affirmations Deck" intro
The Affirmations Deck was created by a group of queer and trans* youth involved with Planned Parenthood Toronto's Filling in the Blanks: Queering SexEd project!  Each card features a statement to help youth feel seen, valued, and supported. The cards touch on A BUNCH of topics, including bodies, consent, gender, identity, healing/recovery, self-love, relationships, and more.
You can download a PDF of all the cards in the deck here:
Or contact teenhealthsource@ppt.on.ca to see if there are any print copies still available.
****Please Note****
Right now this resource is only funded to provide printed decks to youth in the Greater Toronto Area. For folks outside of the GTA, we really encourage people to print off their own decks. They fit really well 4 to a page and last a long time if folks laminate them or use thicker cardstock. Please get in touch if you have any other questions! 🙂
Winnie Wang is latest subject in our 5 Questions With series, and they're here to talk with us about what it's like to be a non-binary person in gendered spaces.

Planned Parenthood Toronto's Supporting Newcomer Access Project (SNAP) invites youth 13-29 of all backgrounds and lived experiences to contribute art to our newest publication.

The fabulous folks at SOY H.E.A.T. have created some brand new videos to help folks talk about Allyship, Intersectionality, and Pronouns!