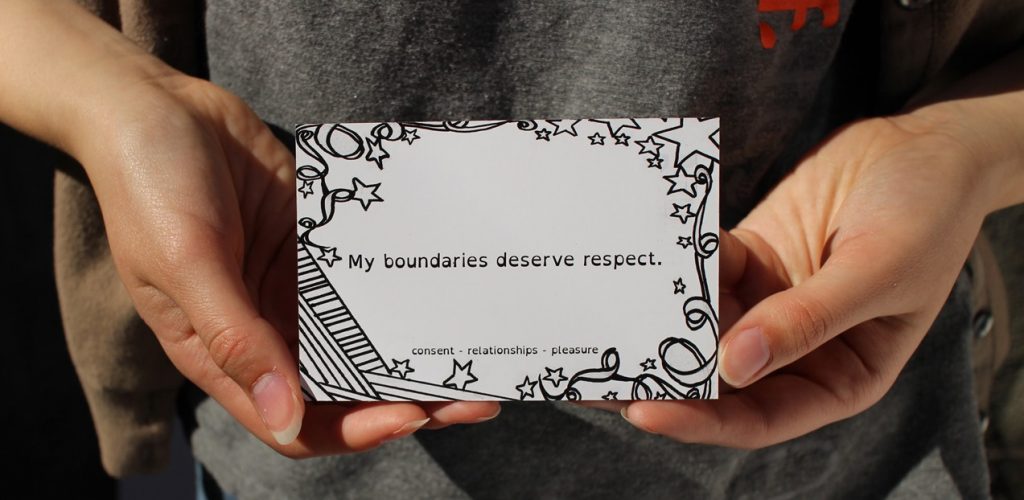 Resource: Affirmations Deck
By Teen Health Source
"We thought carefully about things we wished we had access to when we were struggling with our identities, or when we were struggling with the erasure, normativity, and violence in our everyday world… It is our hope that this deck finds its way to the hands of young queer and trans folks who might not otherwise have access to supportive communities."

– "The Affirmations Deck" intro
The Affirmations Deck was created by a group of queer and trans* youth involved with Planned Parenthood Toronto's Filling in the Blanks: Queering SexEd project!  Each card features a statement to help youth feel seen, valued, and supported. The cards touch on A BUNCH of topics, including bodies, consent, gender, identity, healing/recovery, self-love, relationships, and more.
You can download a PDF of all the cards in the deck here:
Or contact teenhealthsource@ppt.on.ca to see if there are any print copies still available.
Friends With Benefits relationships can be tricky. Like, what do yo do if you start to have feelings for them? Don't stress, because this post dives right into the heart of that question!

OHIP+ starts on January 1, 2018, making more than 4,400 drug products free for anyone age 24 years or younger with a valid health card and an eligible prescription. We've got an infographic to help walk you through how it works!

To hopefully walk you through some of the FAQs of OHIP+, we've made an infographic! Get hyped!

We here at Teen Health Source made some new condom demo guides! Learn more about our info pages and downloadable booklets for both internal and external condoms!