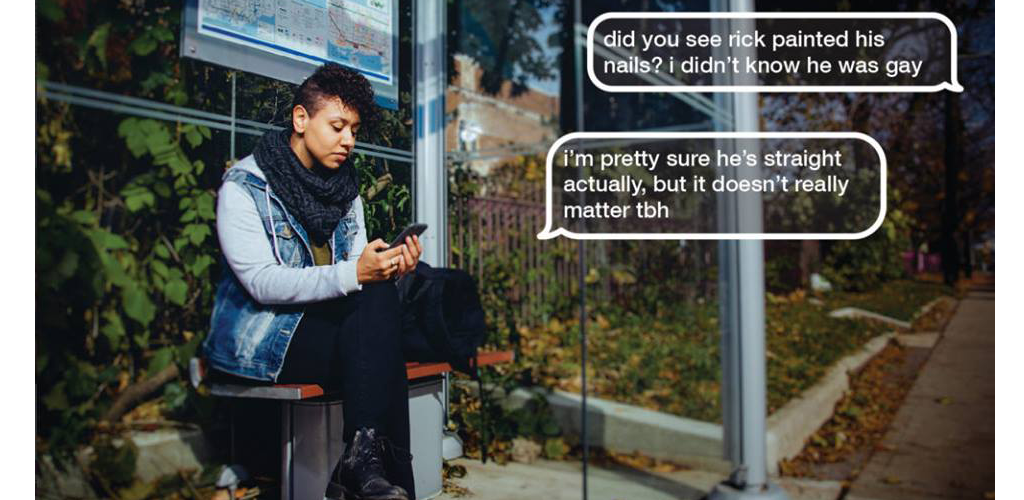 Send the Right Message!
Send The Right Message is a brand new campaign of Planned Parenthood Toronto's LGBTQ Youth Initiative!
The goal of the campaign is to encourage straight and cisgender youth to challenge every day instances of homophobia, biphobia and transphobia. Think of them as being here to help straight/cis youth to be allies to their LGBTQ friends!
Head over to sendtherightmessage.ca to get more info on:
Privilege and Oppression
LGBTQ Identities
Homophobia, Biphobia, Transphobia
Coming Out
Allyship
and what to do when you mess up!
There are also quizzes, FAQs, and an in-depth glossary! If you're an educator or a community organizer who works with youth, check out how you can order materials to help promote anti-homophobia, anti-transphobia, and anti-biphobia in your spaces: Link
Oh, and remember last month when we interviewed Arti from the LGBTQ Youth Initiative? Check it out: Link.
For more up to date info on the campaign, follow them on Facebook, Instagram, Twitter, and YouTube.
What STDs are not treatable or curable and what are the effects (even through non-sexual; activity, e.g. sharing chap-stick)?

Sex negativity can make it hard to shake off the stress and worry of pregnancy or STIs after getting negative test results or reassuring information. So how do we try to be more sex positive in these situations? Let's find out!

Teen Health Source vols came up with some strategies and things to think about if you're having a tough time coming out to your family.