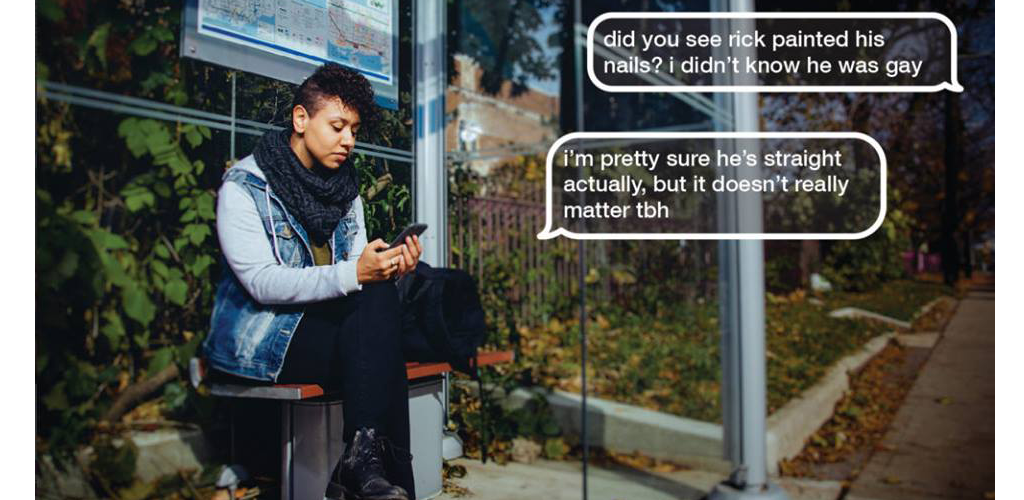 Send the Right Message!
Send The Right Message is a brand new campaign of Planned Parenthood Toronto's LGBTQ Youth Initiative!
The goal of the campaign is to encourage straight and cisgender youth to challenge every day instances of homophobia, biphobia and transphobia. Think of them as being here to help straight/cis youth to be allies to their LGBTQ friends!
Head over to sendtherightmessage.ca to get more info on:
Privilege and Oppression
LGBTQ Identities
Homophobia, Biphobia, Transphobia
Coming Out
Allyship
and what to do when you mess up!
There are also quizzes, FAQs, and an in-depth glossary! If you're an educator or a community organizer who works with youth, check out how you can order materials to help promote anti-homophobia, anti-transphobia, and anti-biphobia in your spaces: Link
Oh, and remember last month when we interviewed Arti from the LGBTQ Youth Initiative? Check it out: Link.
For more up to date info on the campaign, follow them on Facebook, Instagram, Twitter, and YouTube.
Welcome to reframed: a series of FREE film screenings and discussions for LGBTQ youth, happening this summer at community organizations across Toronto.

For the second post in our "What To Expect" series, we're going over some of the basics of what it's like to go to an appointment for STI testing.

It's International Self-Care Day! We hope you got yourself something special to celebrate the occasion (and yourself)! Self-care is a really big topic on its own, so we want to focus in on how you can incorporate self-care into your sex life.