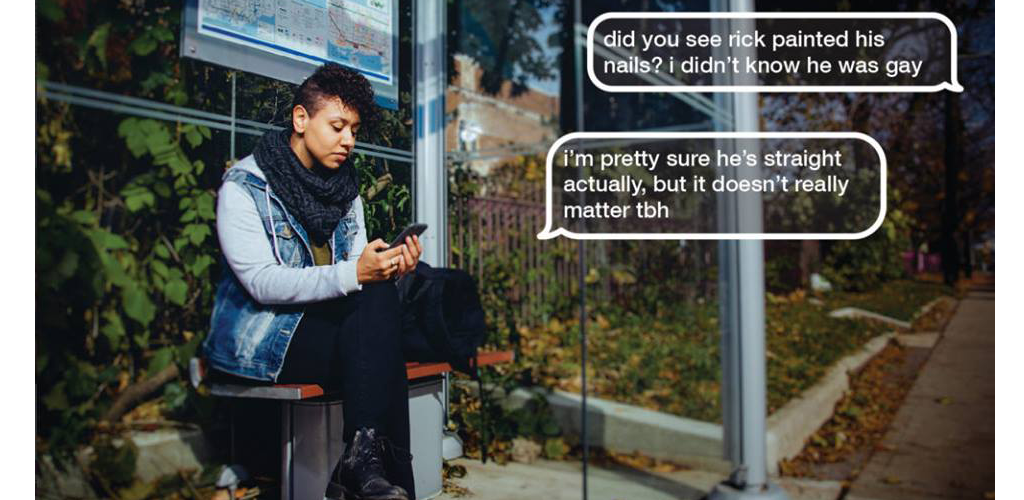 Send the Right Message!
Send The Right Message is a brand new campaign of Planned Parenthood Toronto's LGBTQ Youth Initiative!
The goal of the campaign is to encourage straight and cisgender youth to challenge every day instances of homophobia, biphobia and transphobia. Think of them as being here to help straight/cis youth to be allies to their LGBTQ friends!
Head over to sendtherightmessage.ca to get more info on:
Privilege and Oppression
LGBTQ Identities
Homophobia, Biphobia, Transphobia
Coming Out
Allyship
and what to do when you mess up!
There are also quizzes, FAQs, and an in-depth glossary! If you're an educator or a community organizer who works with youth, check out how you can order materials to help promote anti-homophobia, anti-transphobia, and anti-biphobia in your spaces: Link
Oh, and remember last month when we interviewed Arti from the LGBTQ Youth Initiative? Check it out: Link.
For more up to date info on the campaign, follow them on Facebook, Instagram, Twitter, and YouTube.
If you have questions about this topic, feel free to contact one of our peer educators. [Link]
Long Distance Relationships have a bad reputation! People say that LDRs require communication (eek!), planning (ugh!), and boundaries (oh no!). How are they even possible? This post goes into these things, as well as other stuff to consider when doing LDRs.

Did you know that Teen Health Source has been around for 25 years! To help celebrate our 25th Anniversary, we're checking in with some of our previous volunteers. Today we're hearing from Andrew!

A lot of the time "unprotected sex" usually means when people don't use condoms and/or any birth control methods. That's typically how people learn to use it, either in school or media. But really, it depends on what kind of things you're trying to protect yourself from.